by Annie Blog Hop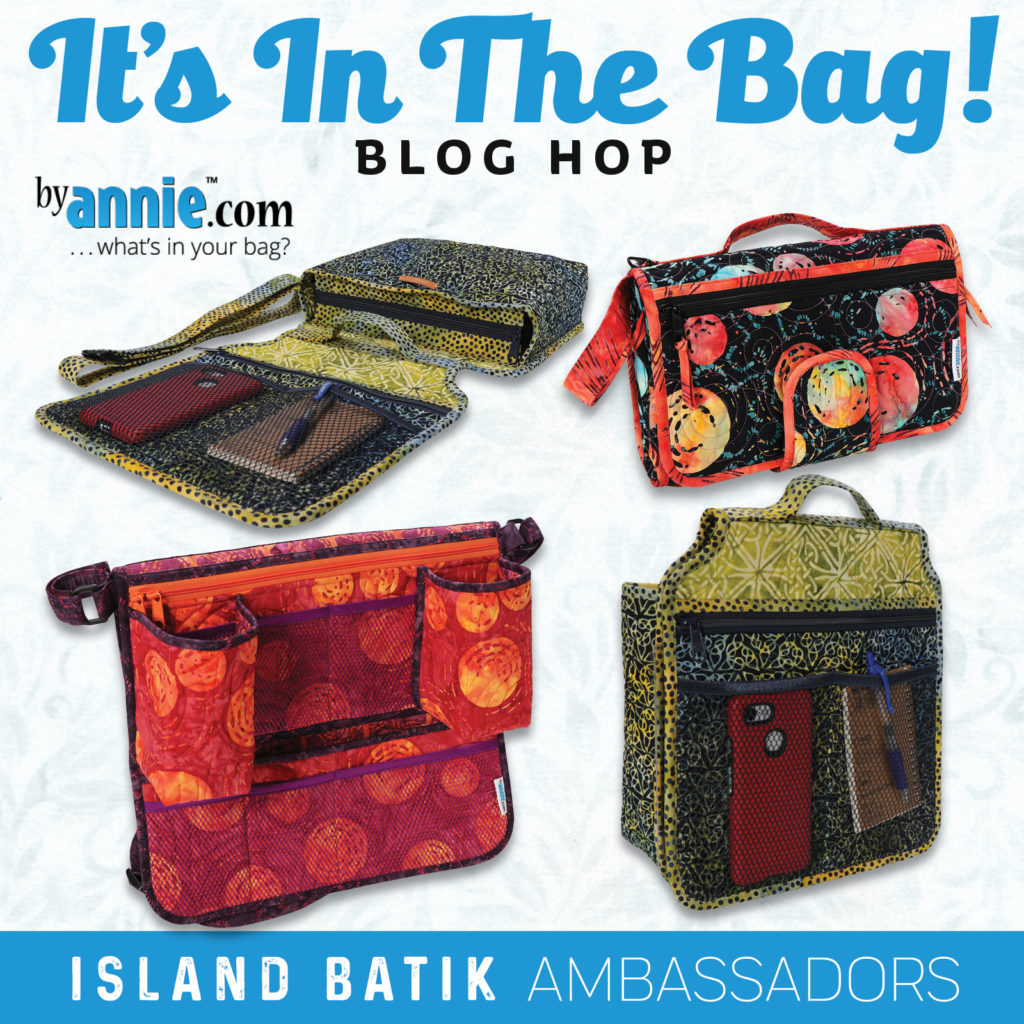 Island Batik Ambassadors had the opportunity to choose a ByAnnie bag pattern that we would like to make. We had our choice of any with a supporting video, 29 to be exact. I have made a few ByAnnie patterns and love the results I get from her quality step by step instructions and supporting materials. ByAnnie supplied us with the pattern we selected and all the hardware and supplies to make it! Thank you, ByAnnie!!
We have an Airstream travel trailer and aren't afraid to use it! We enjoy nature, hiking, biking, kayaking, and the out of doors. It's always fun to meet and become friends with like minded people we meet during our adventures. I found a bag pattern that will be useful when we are glamping, it's the I'll Drink to That bag! We are often toting things to happy hours and pot lucks. This bag will be convenient for carrying our drinks.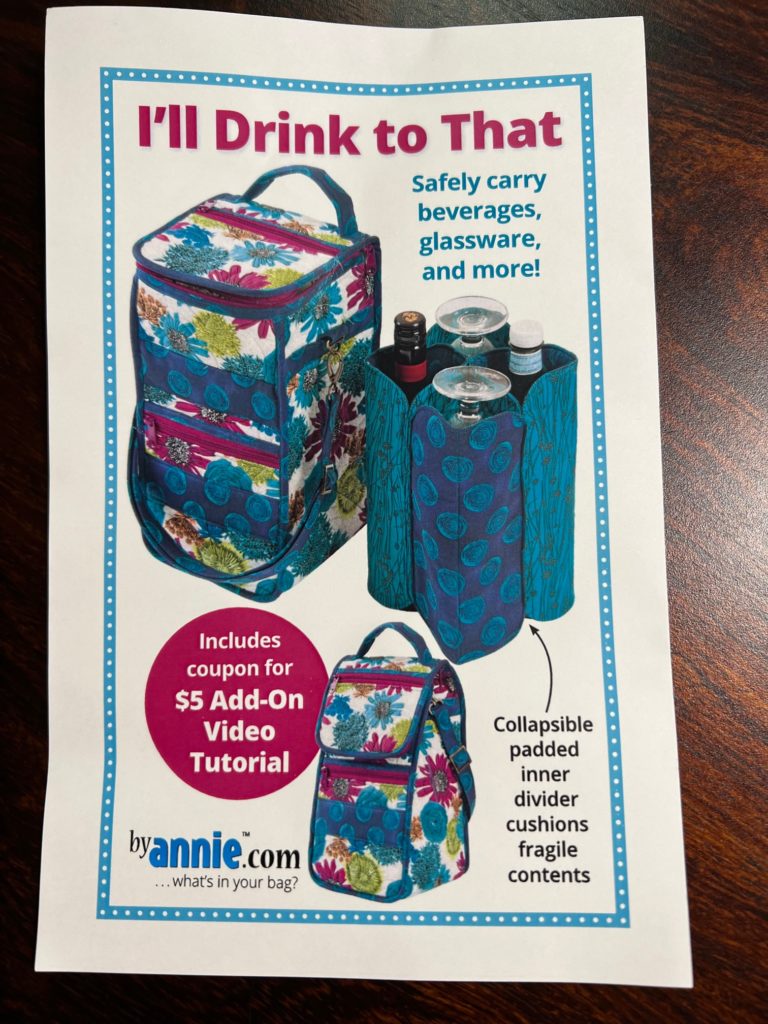 The Island Batik collection I was given to work with for this project is Citron Breeze. Citron Breeze is shipping to retailers this month. Ask your favorite quilt store for it. It is a beautiful, very calming collection of greens and blues. Thank you, Island Batik for this beautiful fabric with which to work.
First I quilted the main fabric, foam, and lining on my Handi Quilter Forte (Amara 24). I chose SC Winter Swirls and Pearls design found in PS Patterns. I liked the bubbles and swirls and thought it appropriate for a drink carrier. Then I cut out the pieces from the quilted fabric.
Every project deserves a new needle. I use Schmetz needles, normally an 80/12 Microtex, but for this project, sewing through several layers at a time and through Annie"s Soft and Stable foam, I used a size 90 needle. I enjoyed this project very much! Annie's patterns, directions, and supplies give such a professional look to your finished projects!
Please take a minute to check out what the other Island Batik Ambassadors did for their challenge this month:
Brenda Alburl ~ Songbird Designs
Renee Atkinson ~ Pink Tulip Quilting
Pamela Boatright ~ PamelaQuilts
Susan Deshensky ~ Lady Blue Quilts
Brittany Fisher ~ Bobbin with Brittany
Preeti Harris ~ Sew Preeti Quilts
Mania Hatziioannidi ~ Mania for quilts
Reed Johnson ~ Blue Bear Quilts
Victoria Johnson ~ Forever Quilting for You
Randi Jones ~ Randi's Roost
Connie Kauffman ~ Kauffman Designs
Emily Leachman ~ The Darling Dogwood
Denise Looney ~ Quiltery – For The Love Of Geese
Leah Malasky ~ Quilted Delights
Maryellen McAuliffe ~ Mary Mack Made Mine
Anorina Morris ~ sameliasmum.com
Lisa Pickering ~ Lisa's Quilting Passion
Sarah Pitcher ~ Pitcher's Boutique
Claudia Porter ~ Create with Claudia
Lana Russel ~ Lana Quilts
Elita Sharpe ~ Busy Needle
Gail Sheppard ~ Quilting Gail
Sandra Starley ~ Textile Time Travels
Jennifer Thomas ~ Curlicue Creations
Suzy Webster ~ Websterquilt