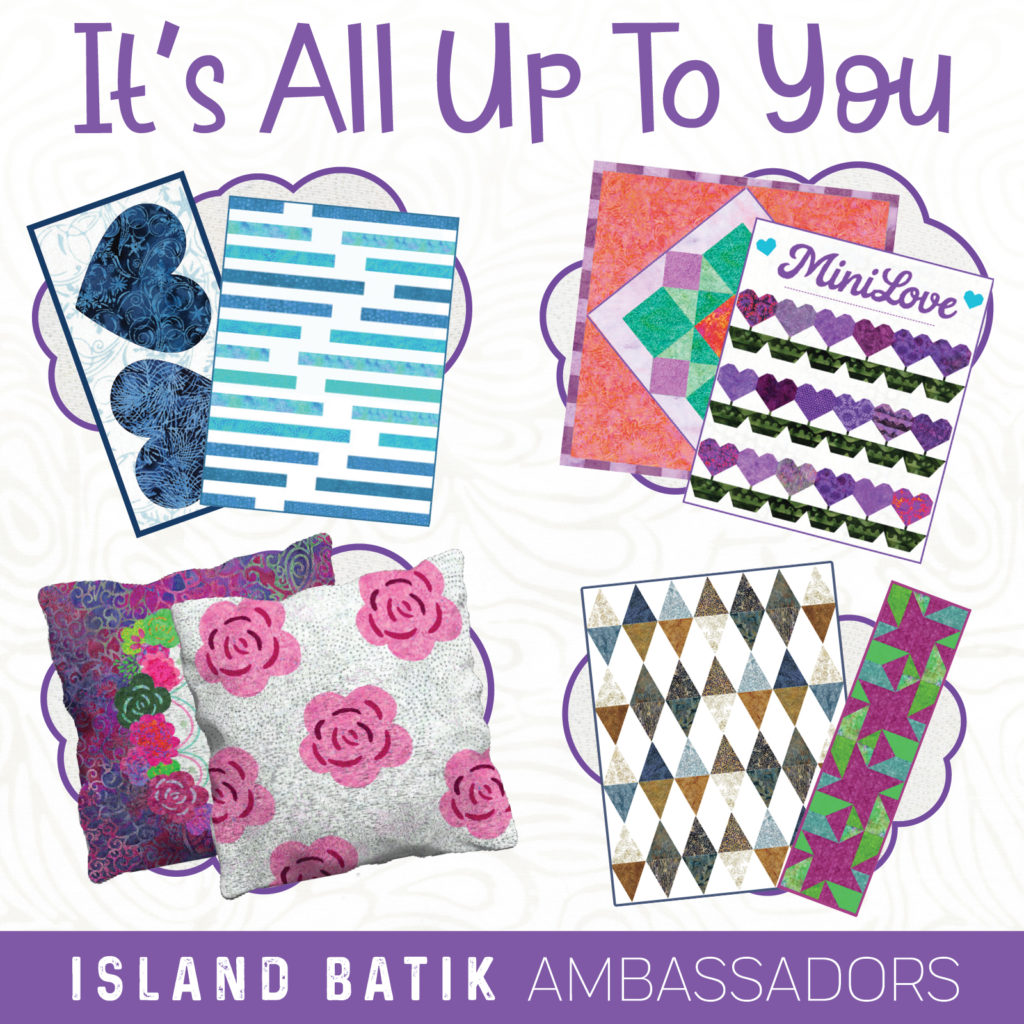 Our March Challenge was our choice – choice of one of the fabric collections Island Batik provided and also choice of project. I needed a table runner for our new sofa table, so I browsed my patterns.
I have had this book for awhile, love the table runners in it, but have never made any. I decided on the one in the middle, second from the top. I love the movement in it.
Remember those rolls of fabric from my unboxing video? Each roll has 4 5″ wide strips by width of fabric. I had a nice assortment to choose from, so I choose some of my favs and began pairing them up in pleasing sets of 3. Then I cut 2″ strips.
I made 2″ wide strip sets from each group of 3, then cut them as directed in the instructions and laid out the triangles to make partial hexies which appear to overlap. I'm glad I caught those mistakes in my layout before they were sewn!
It's loaded on my Handi Quilter Forte ready for quilting,
I sewed leftover 2″ strips for the backing.
I chose the digital design Malachite from Urban Elements.
And here it is on my sofa table. I love it!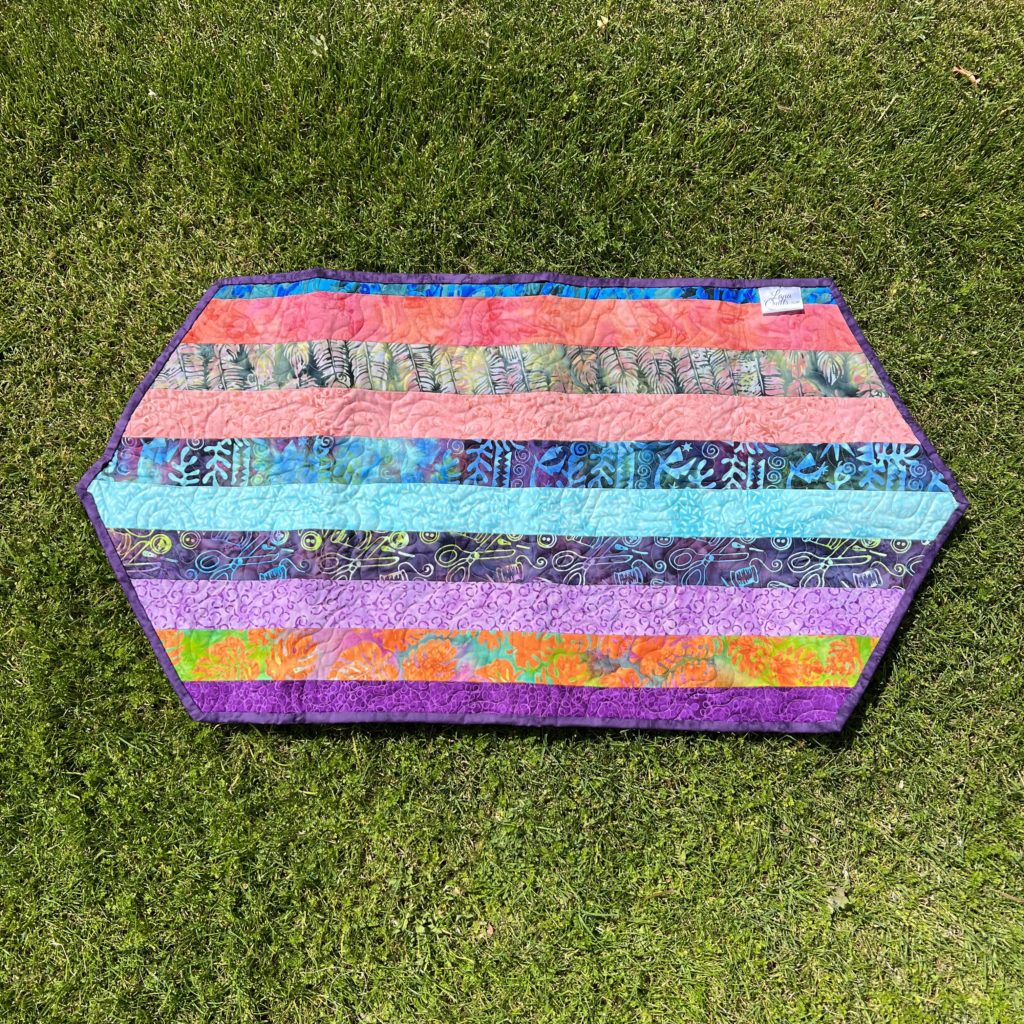 Check out the other Island Batik Ambassador's blogs to see what they did for their It's All Up to You Challenge.
Brenda Alburl ~ Songbird Designs
Renee Atkinson ~ Pink Tulip Quilting
Pamela Boatright ~ PamelaQuilts
Susan Deshensky ~ Lady Blue Quilts
Brittany Fisher ~ Bobbin with Brittany
Preeti Harris ~ Sew Preeti Quilts
Mania Hatziioannidi ~ Mania for quilts
Reed Johnson ~ Blue Bear Quilts
Victoria Johnson ~ Forever Quilting for You
Randi Jones ~ Randi's Roost
Connie Kauffman ~ Kauffman Designs
Emily Leachman ~ The Darling Dogwood
Denise Looney ~ Quiltery – For The Love Of Geese
Leah Malasky ~ Quilted Delights
Maryellen McAuliffe ~ Mary Mack Made Mine
Anorina Morris ~ sameliasmum.com
Lisa Pickering ~ Lisa's Quilting Passion
Sarah Pitcher ~ Pitcher's Boutique
Claudia Porter ~ Create with Claudia
Lana Russel ~ Lana Quilts
Elita Sharpe ~ Busy Needle
Gail Sheppard ~ Quilting Gail
Sandra Starley ~ Textile Time Travels
Jennifer Thomas ~ Curlicue Creations
Suzy Webster ~ Websterquilt