Beginning next week is a class featuring the Dancing Stars Cotton Theory quilt.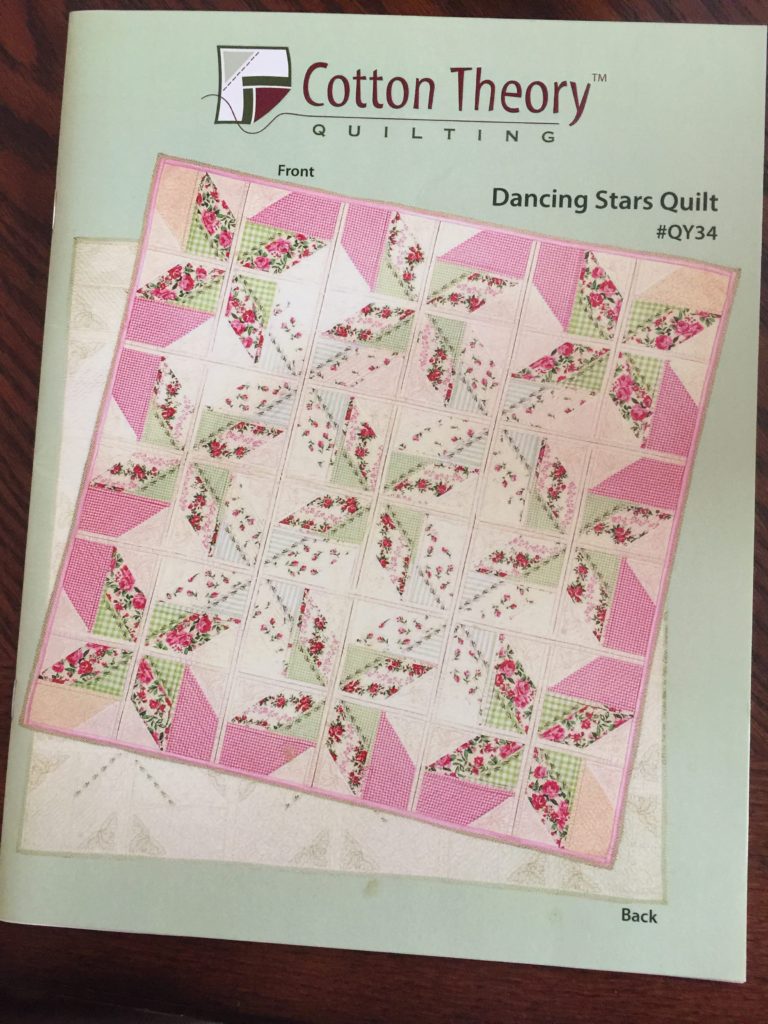 This is a beginner Cotton Theory quilt and uses both of the two main joining methods – the Highway and the One Way.  It's 52″ x 52″ so it would make a nice baby quilt, lap, or throw.  If you live locally, and would like to join us, please email me (lanarussel@gmail.com) for current openings and project materials list. Classes are on the first Monday and Wednesday of every month in my home studio. I have room for 6 in each session.  Dates for this project are June 1 and 6, July 6 and 11, August 1 and 3, and September 7 and 12.  Mondays are 1:00 pm – 4 pm, Wednesdays are either 9:00 am – noon or 1:30 pm- 4:30 pm.  Cost is $10 per 3 hour session.  Pattern is $12.
This is an easy one to cut out; I was able to get all pieces cut out, labeled, sandwiched, and pressed in one day.  Lots of same sized pieces makes it super easy.  I'm ready to sew!
 If you come in June with all pieces cut and labeled, we can get right to the quilting because you piece and quilt at the same time!!  If you are unable to get it cut out before then, please bring a mat and rotary cutter, so you won't have to wait for the cutting table.
Hope you can join us to learn this fun way to quilt!