This Week in Studio Time –
Six fat quarters and you can have a quick baby quilt using the Yellow Brick Road quilt pattern. I added a border. I love the way this goes together. If you have a friend who is learning to quilt, this is a fantastic pattern for them, and it is so fun to put together that even experienced quilters will enjoy piecing this one! I come back to it again and again.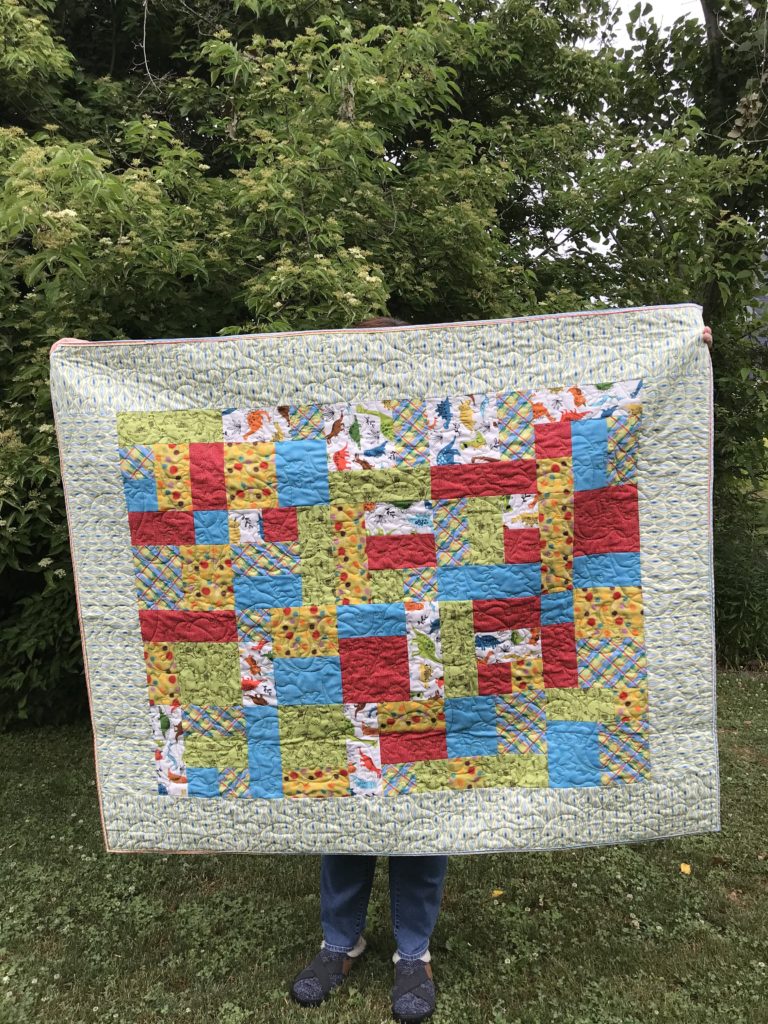 This week I also recovered a couple outdoor cushions. I'm happy with how they turned out.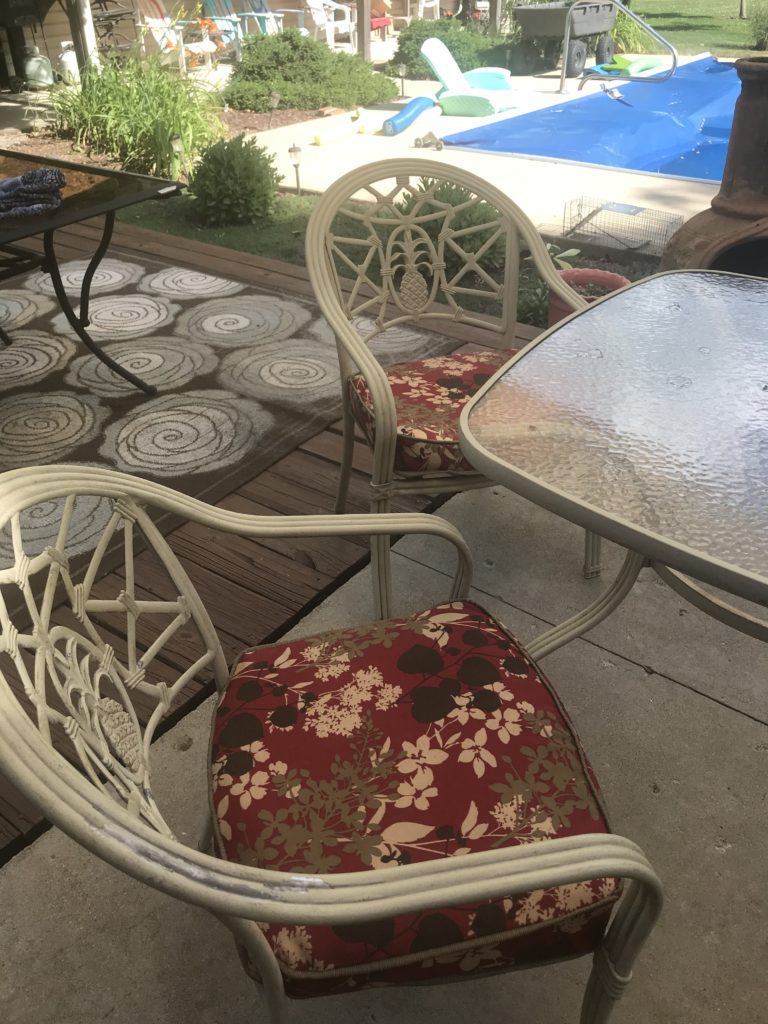 I also made two of these quilt backing extenders. They are helpful when you are short on backing fabric so the machine carriage doesn't run into the clamps. I took 2 fat quarters (one for each side), finished the long edges, and then folded it in half, right sides together, and stitched the end opposite the fold with a 1/4′ seam, and turned it right side out. Then I inserted a clean paint stick at the folded edge and marked the sides and the bottom of the paint stick. I stitched across the width and one side, inserted the paint stick, then stitched the other side to hold the paint stick in place. To use it, pin the end with the 1/4′ seam to your backing fabric, and use your clamps on the paint stick to stabilize your backing.