TWIST ~ This Week In Studio Time
I've been working on a comfort quilt for a friend who is going through a tough time right now.  Here's what I have laid out right now.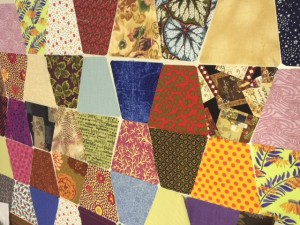 I used my Accuquilt GO Tumbler Die for the first time on some of my stash.  Love it!  So fast and easy!
I'm needing a good quote, saying, or poem for the label. I'm thinking of something about life giving you scraps or a quilt giving comfort.  If any of you have any I'd appreciate you leaving a comment here.  Thanks so much!
Until next time,
Take Care,
Lana