Kimberly by GE Designs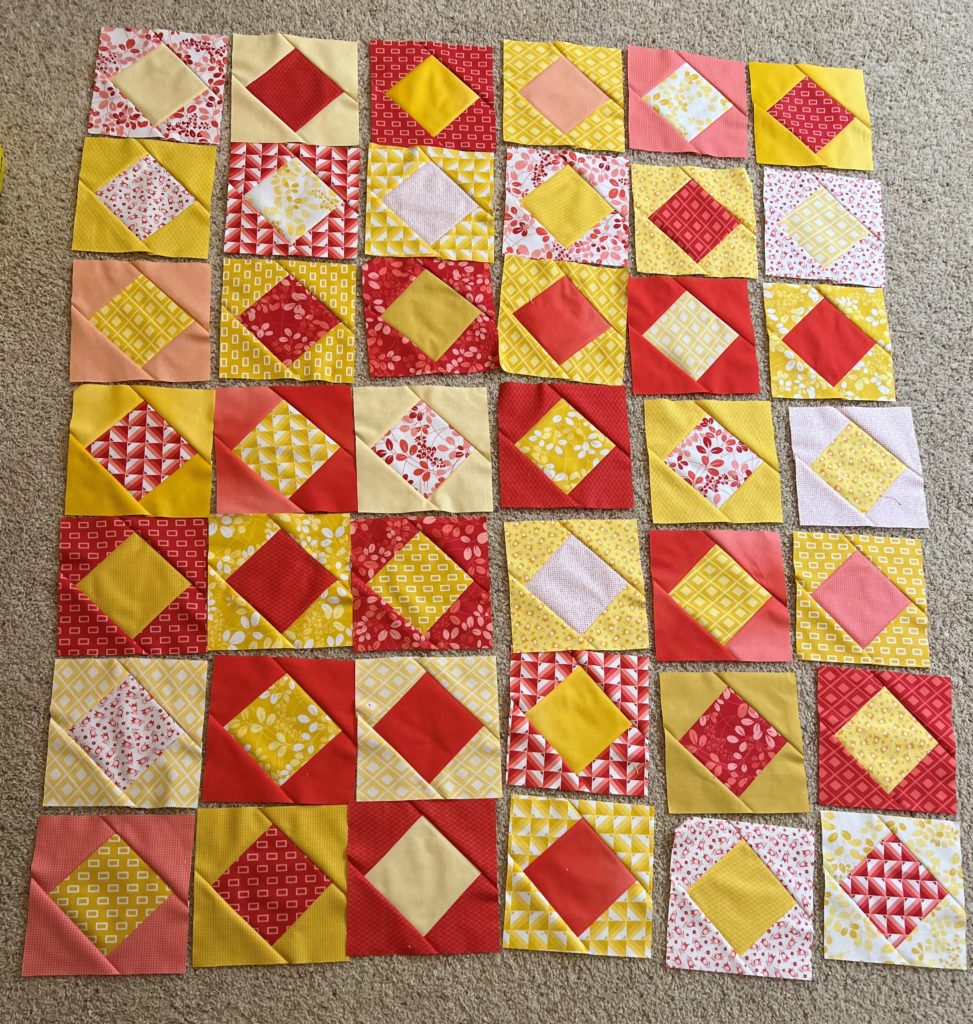 GE Designs released a new pattern in July, Kimberly, and offered a quilt a long. It required 2 layer cakes, so I selected these from my stash. They were identical, in 2 different colorways. I loved the ease of this pattern and enjoyed just sewing and not having to match up seams except for the blocks themselves. I did make sure the diagonal seams in all blocks were facing the same direction. I didn't have a purpose in mind when beginning this quilt, but its purpose became clear as the next few months passed.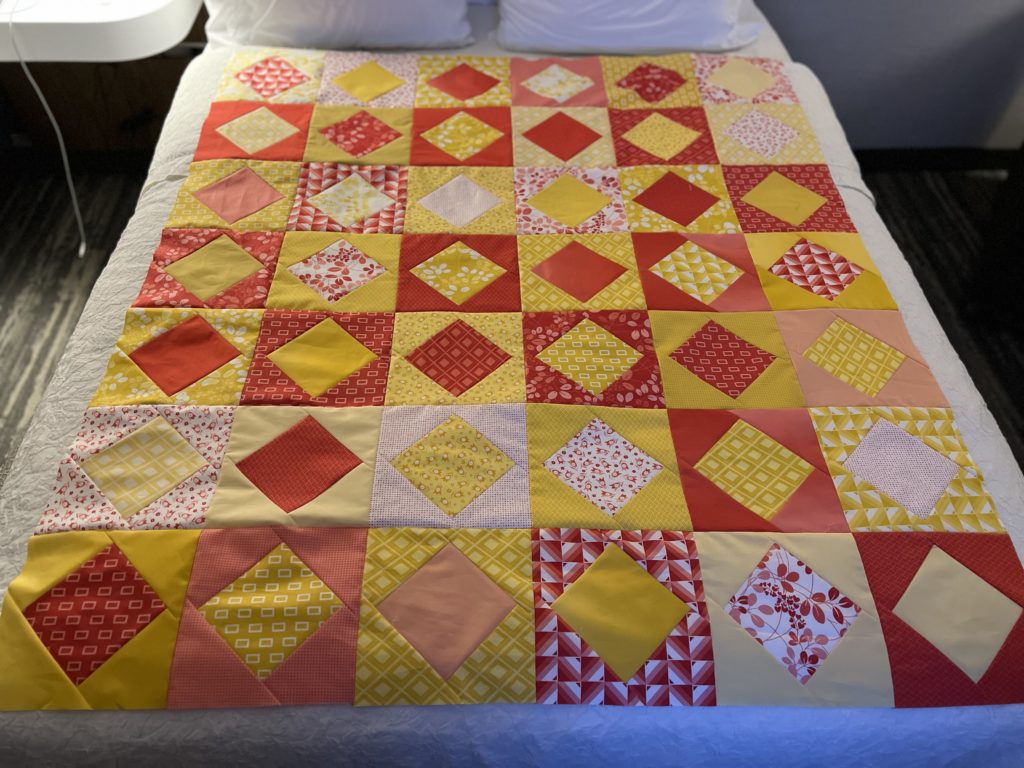 It was easy to take on my travels by car, along with my Singer Featherweight, while teaching closer to home. I was able to finish this top in one of those hotel rooms. It's such a happy, lively quilt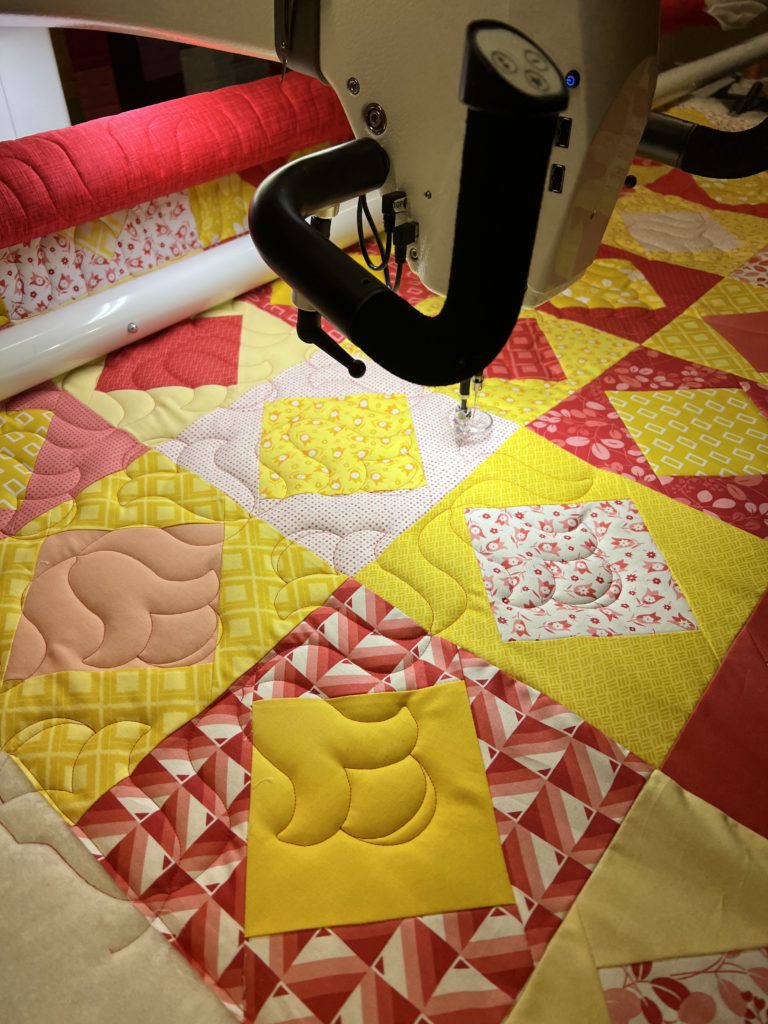 I found this Tulip Bells digital quilt design by Quiltable.com and thought it would be a great pairing for this quilt, echoing the tulips in some of the blocks. I double batted, with Hobbs 80/20 on the bottom and a layer of wool batting on the top to provide the puffiness and warmth. By this time, it was clear who this quilt had been intended for all along.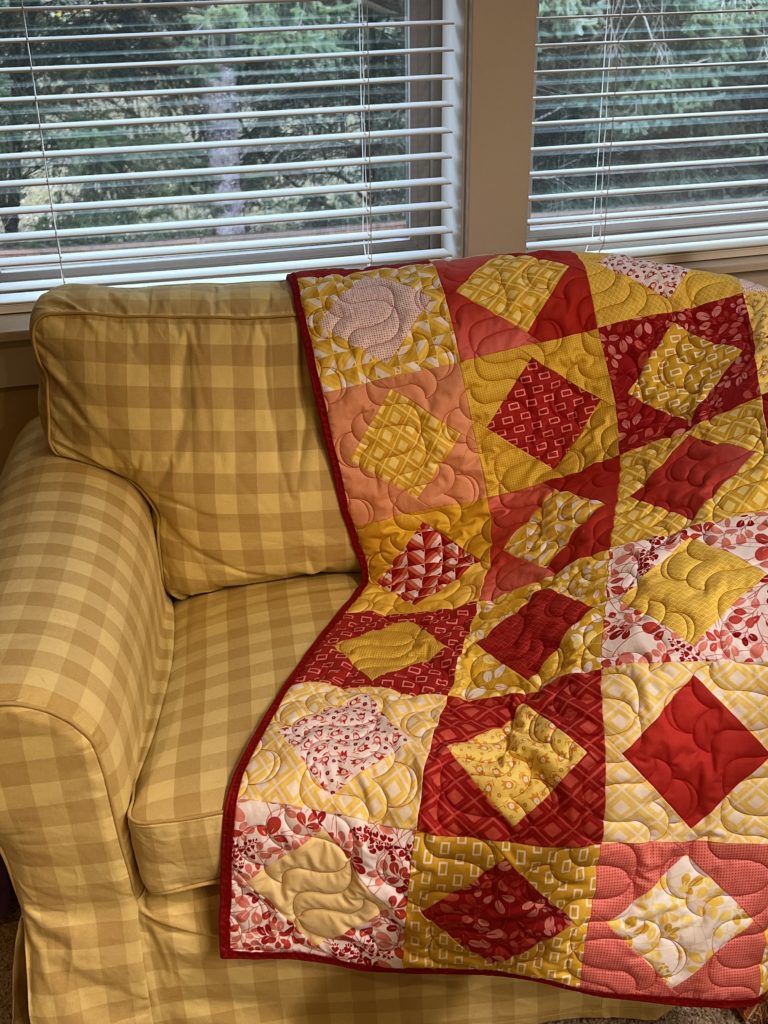 One of my very best friends is bubbly, colorful, and lively. She laughs ALL the time – so much fun to be around! She dresses in vibrant, beautiful colors. She would love this quilt, right? Made for her.
Alas , into everyone's life come some shadows. A difficult chapter in the book of life. Even the bubbly and lively. A difficult health diagnosis shook the ground she walked on. Of course she is tackling this with her natural positivity with all her besties rooting her on. This happy quilt was made for her. Enjoy, Bev!