TWIST – This Week In Studio Time
It was a slow week in my studio.  I was unpacking from one vacation and getting packed for an upcoming weekend trip.  I did have a good time playing with my fabric stash and auditioning fabrics for upcoming projects, though.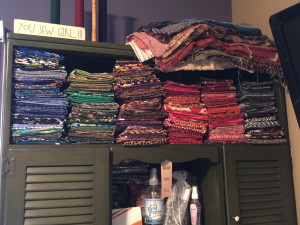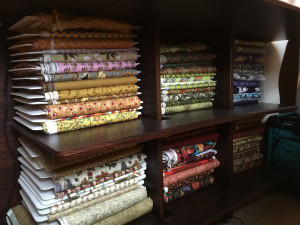 I also sewed two of my newest patches on my Airstream sweatshirt.  I collect jacket patches instead of bumper stickers when we visit places while Airstreaming.  Getting ready for a new season of adventures and friendships!