TWIST ~ This Week In Studio Time
This week I had time to bond with my new Baby Lock Ovation!  Effortless serging.  I love it!  One evening I ran to JoAnn's to check out their knits.  I wanted to make a beach cover up and maybe a knit dress for our upcoming vacation.  It has been so long since I made any clothes that I didn't know what the fabric selection would be like.  I just know it is hard to find fashion fabric anymore!  I did find a pattern for a beach cover up and one for a knit dress as well as four knits.
So this week I got to get back to my sewing roots and made some clothing.
Really love how both of these turned out, which is kind of amazing.  Both are super soft and comfy.
This dress will probably become loungewear it's so soft.  Perfect for after workout/shower.  Not quite getting dressed again, but not quite pjs.
Guess you can tell this is one of my favorite colors.
Also made this cool ruffled skirt I spotted a gal wearing in Utah.  She was the store manager of a sewing center and she showed me how simple it is to make.  This ruffled knit fabric comes in several colors and the ruffles can be all the same size or different sizes like mine.  It's only two pieces cut on the bias so the ruffles fall at different angles.  Two side seams and no need to hem!  Several colors available for the elastic waistband as well.  If you are able to find the fabric locally, ask them for the pattern for the Boho skirt.  It's free.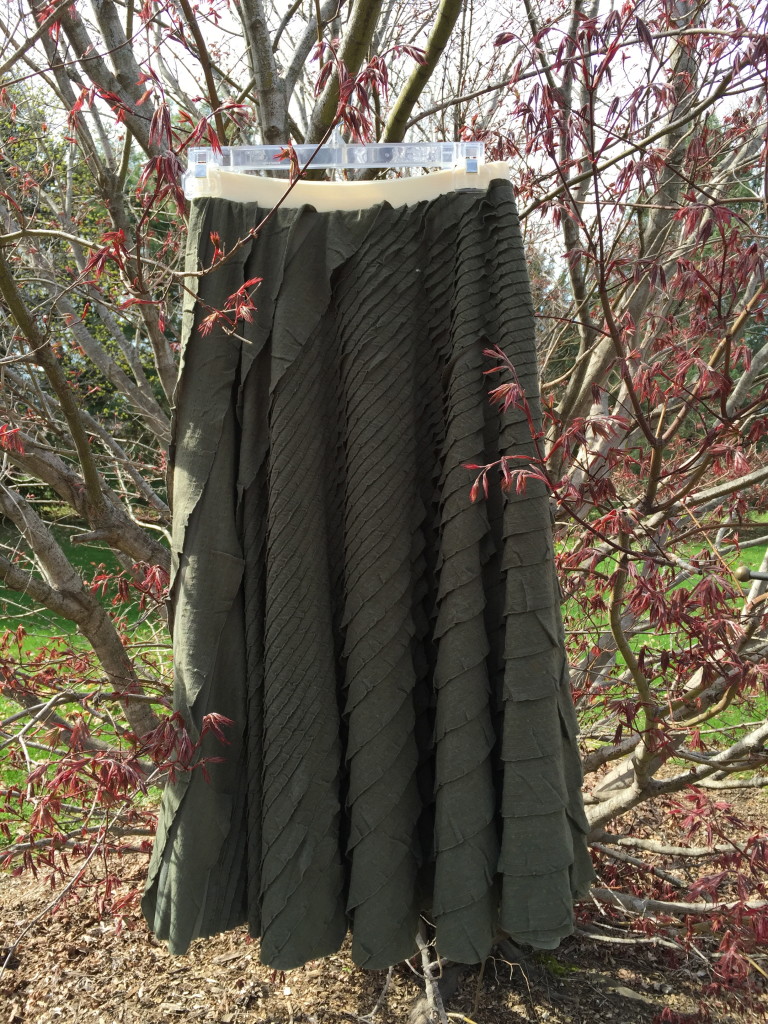 I'm feeling pretty accomplished today!