I'm more modern than traditional, so when it came to making a Double Wedding Ring quilt, I had to swerve. Sew Kind of Wonderful has a great pattern that fit the bill – Metro Rings.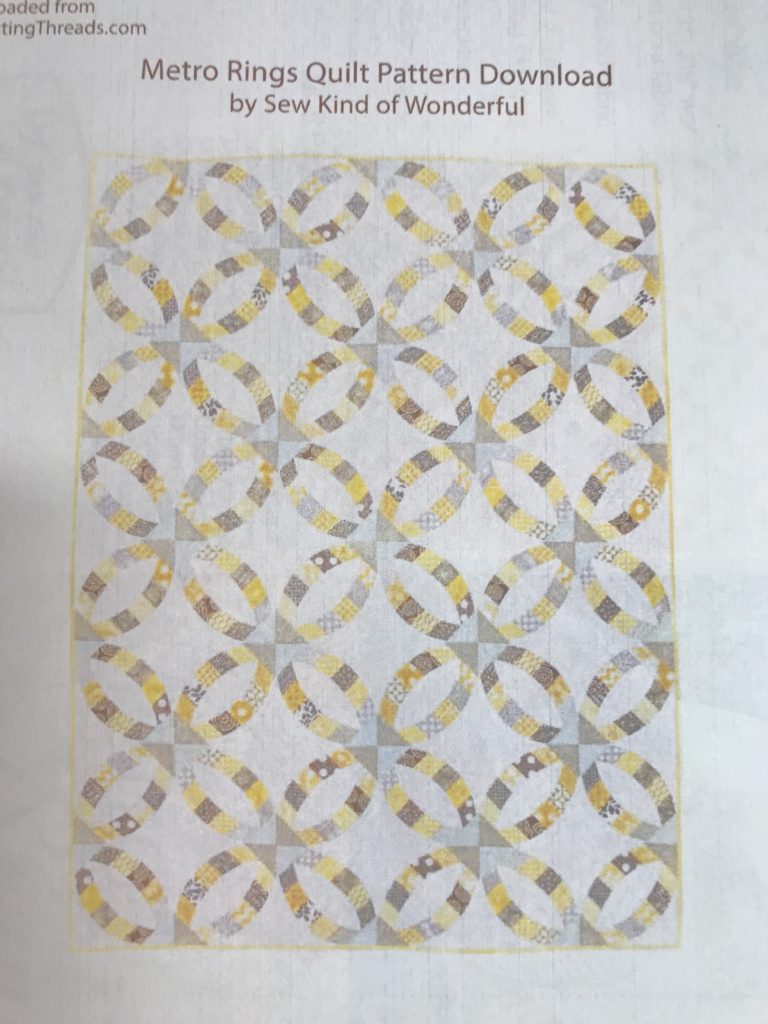 I have a healthy stash, and I was able to find the perfect combo within it – Jelly Roll, background, binding, and backing. I've always thought scrappy binding was cute, and this would give me an opportunity to use the leftover strips from the Jelly Roll for that.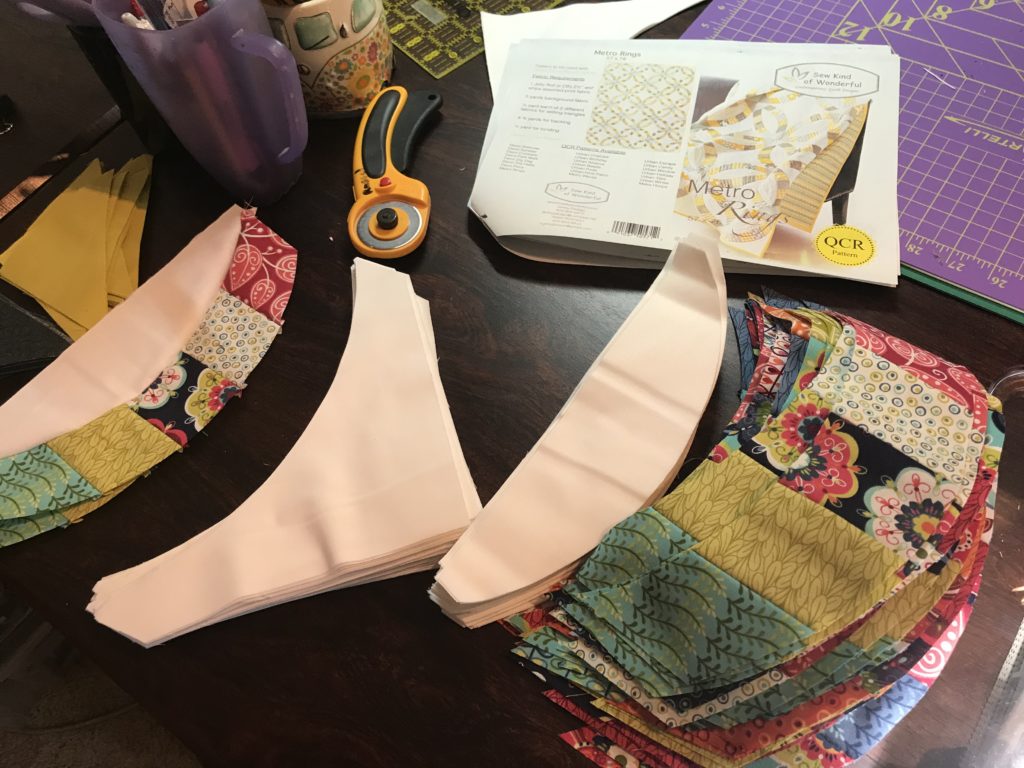 Metro Rings uses Jelly Roll strips and the Curve ruler to cut the pieces = less curved piecing.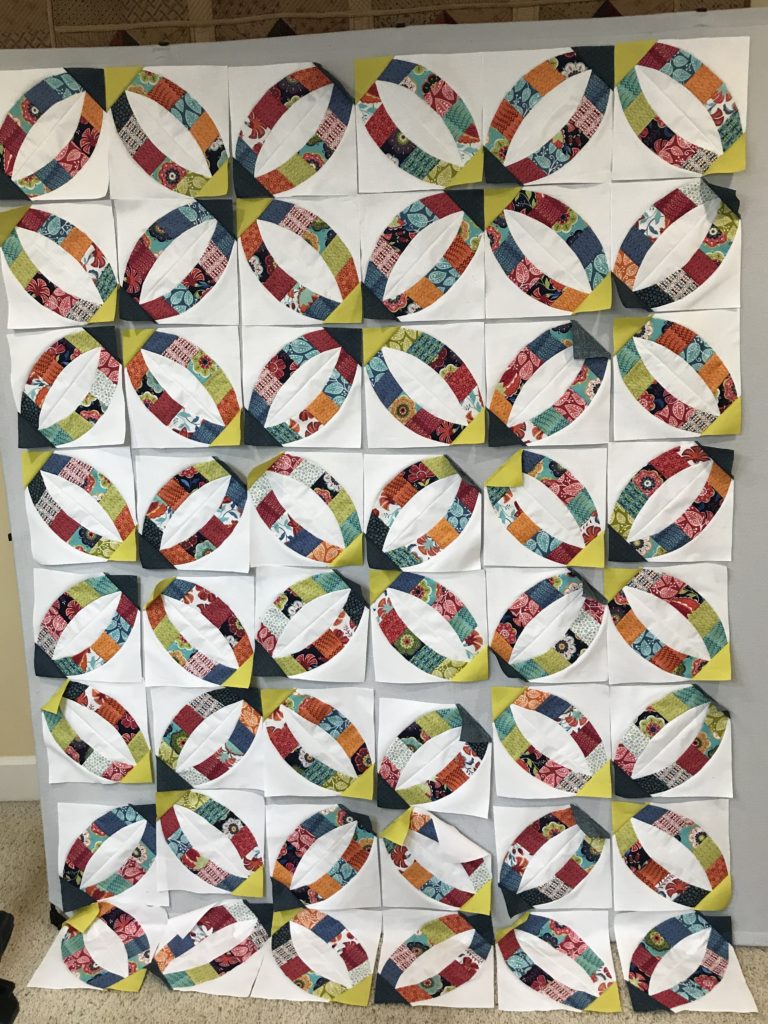 Also used the sold lime green and solid navy from my stash for the triangle inset pieces.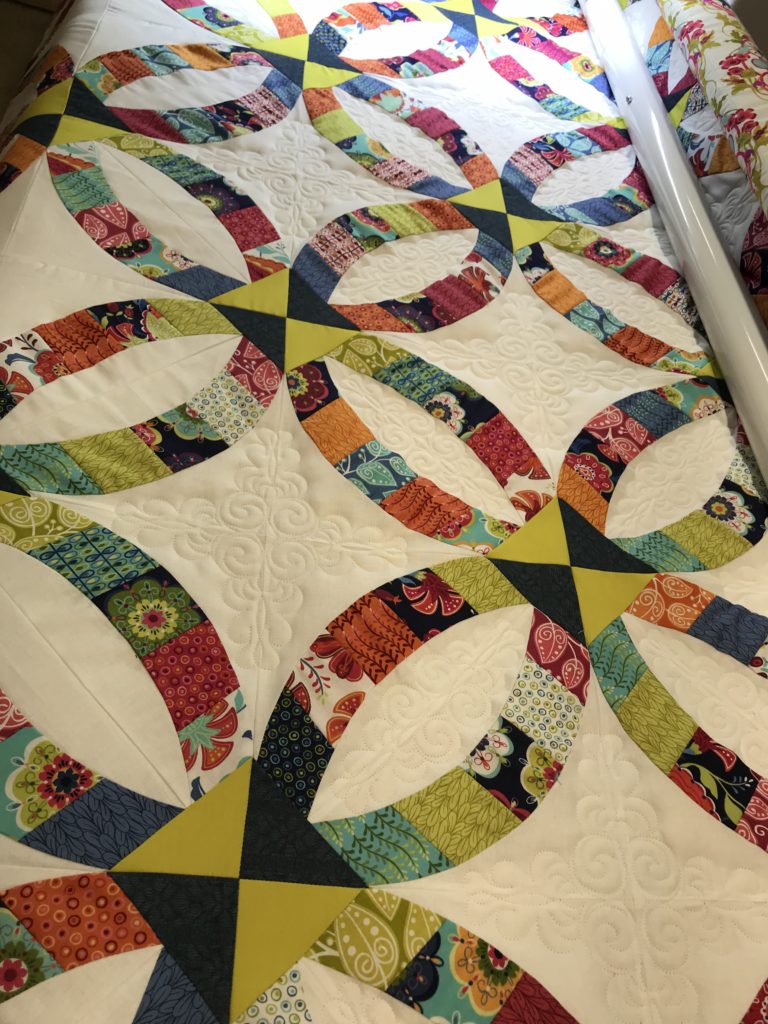 Quiltable.com has a specific digital quilting design intended for Metro Rings! Score! Quilted on my Handi Quilter Forte with Pro-Stitcher and Superior Threads So Fine!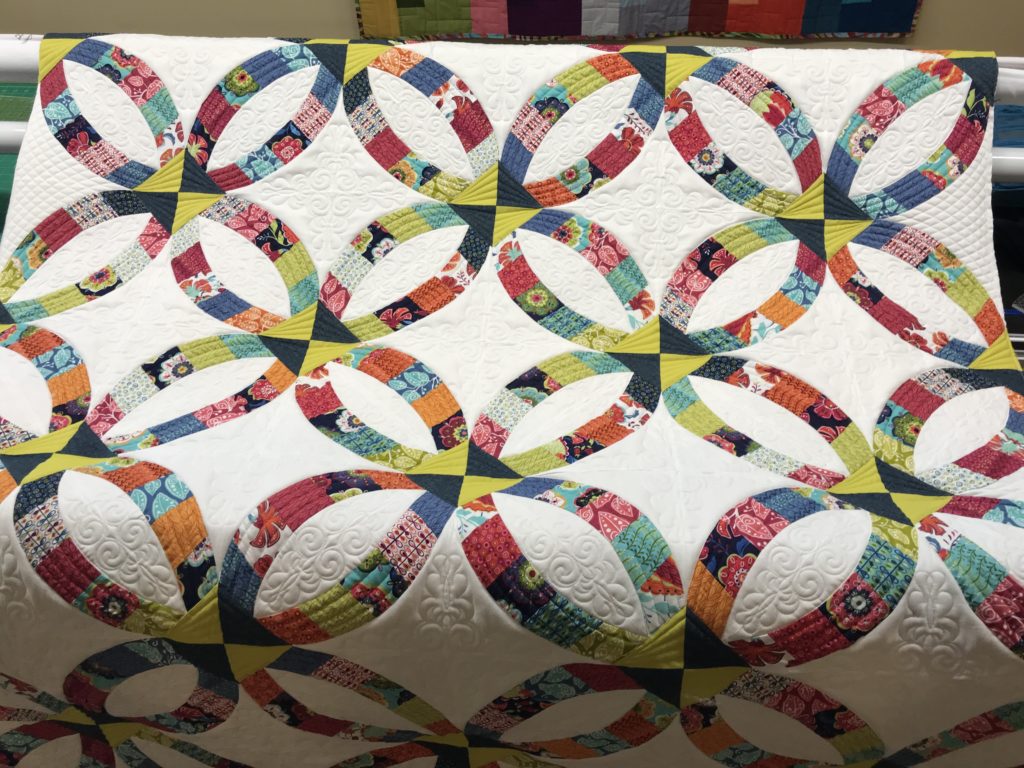 All finished except for the binding.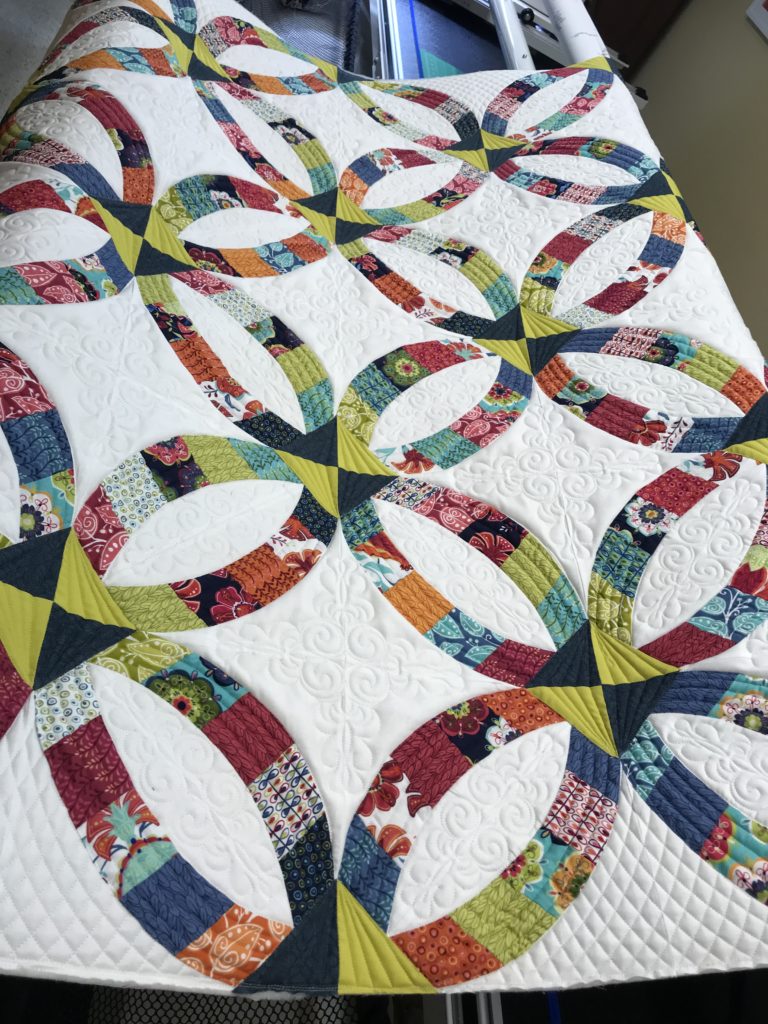 Enjoyed the ruler work on the triangle insets. Curved cross hatch!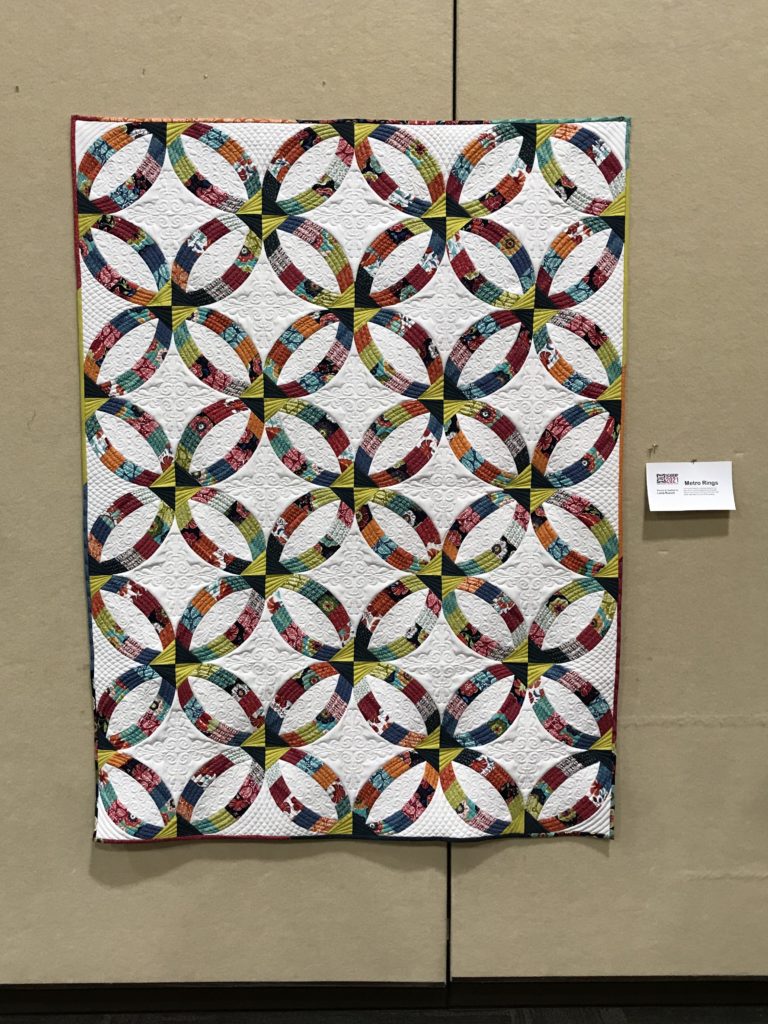 Hanging at Handi Quilter Academy 2021.