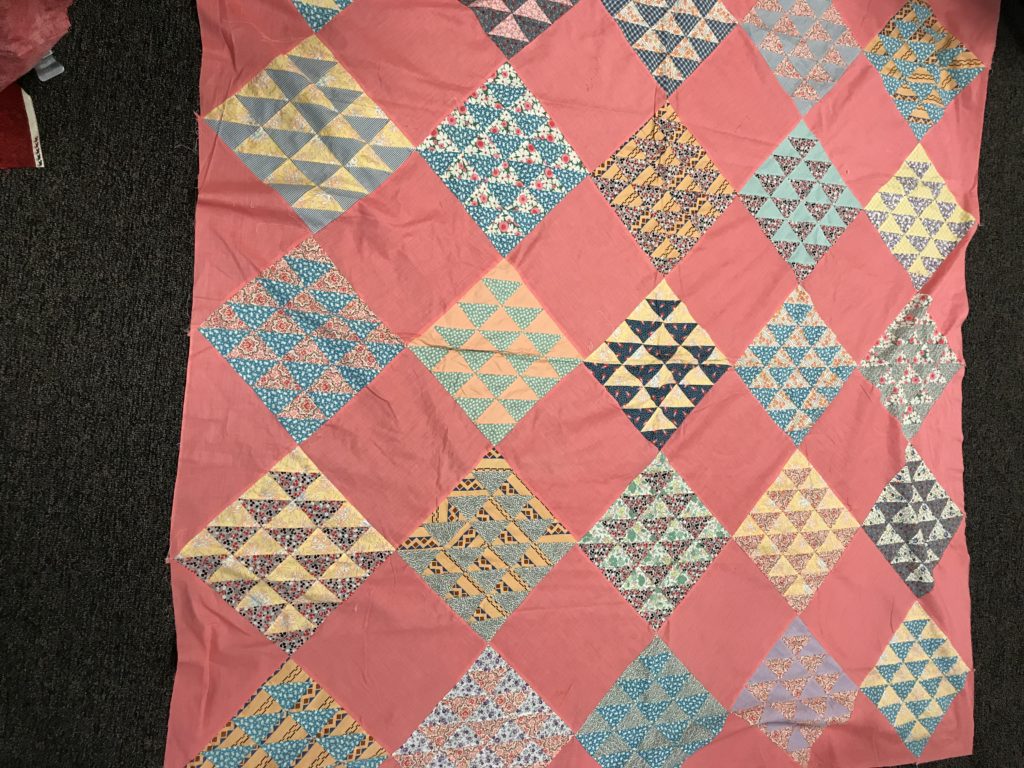 At our training, we accepted a Vintage Quilt Challenge. Brenda Groelz, Director of Education for Handi Quilter, has been collecting vintage quilts for years and now it's time to get them quilted. Our directions were to quilt them in a way the original piecer would not have imaginied. You may add a border, but you are not allowed to wash them because they are fragile. We drew numbers and when our number was called, we could have our choice of around 30 quilts. There were only 11 of us. I loved the salmon color of this one. It was machine pieced and not in too bad of shape.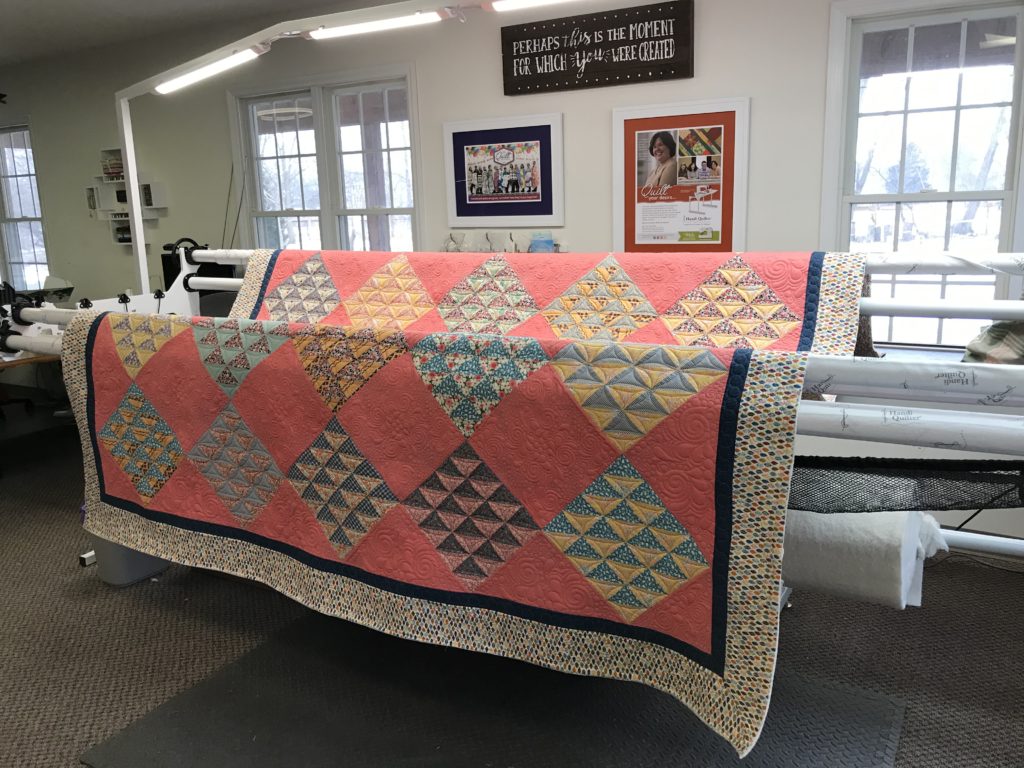 I added two borders and quilted it on my Handi Quilter Infinity. I think the dark teal blue border really sets it off nicely.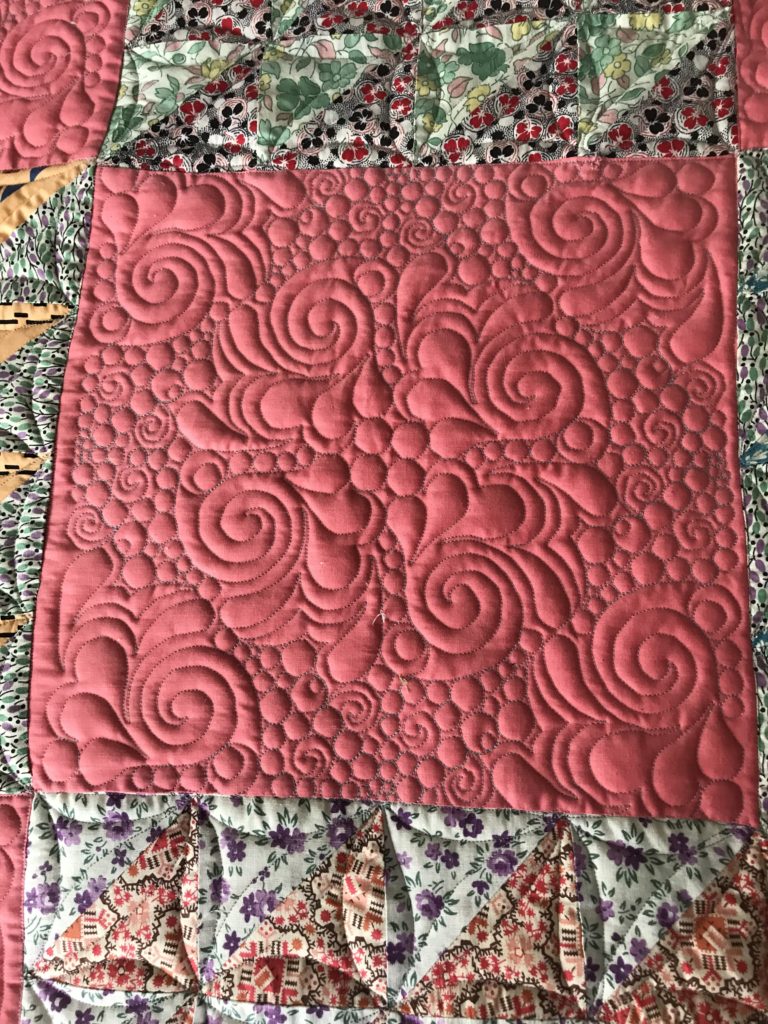 Close up of the quilting. I used Pro-Stitcher in the solid areas and borders and free motion on the rest.