Day 3 was our photo shoot day.  Photographers Jared and Heidi escorted us to the State Capitol Building.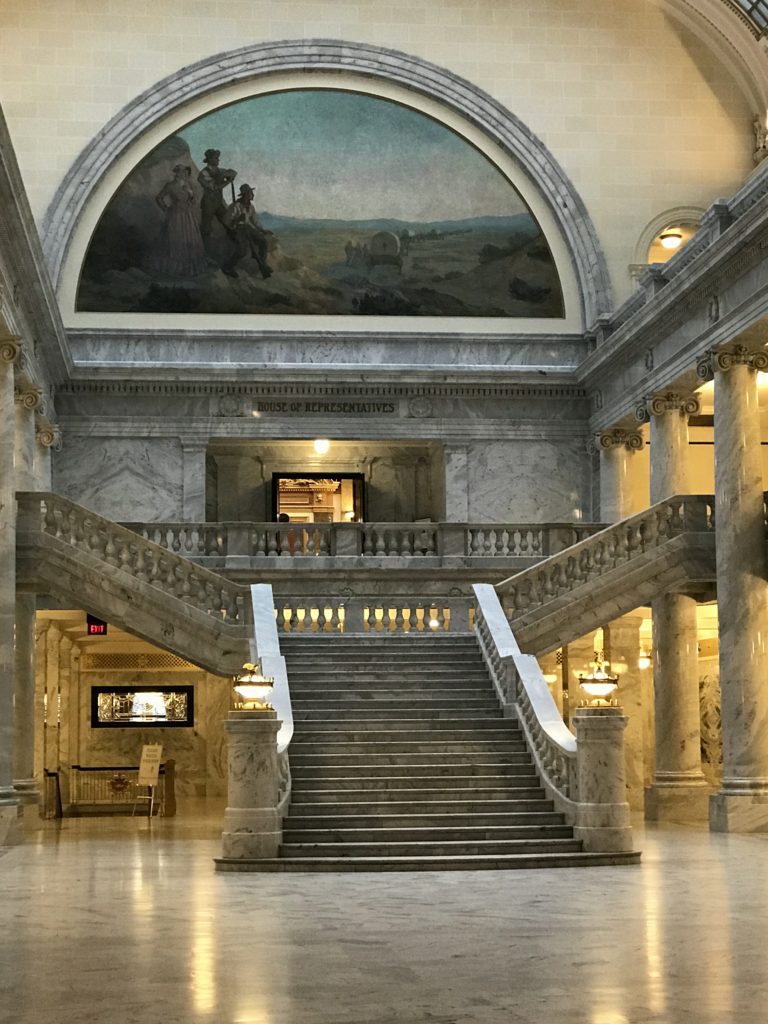 Beautiful marble everywhere. Adam, Diana, Rhonda, and I were in this small group together. It was a surreal experience to have photographers trying to make you laugh, look natural, and clicking away.  I did not have one inkling that this would be my experience from entering my 3 minute video online.
Fabulous lunch at Buca di Beppo and then off to a shop hop with money in hand to spend!!  Could this get any better??
Our last dinner was at Brenda's (head of marketing) favorite Chinese restaurant.  The next day we would be flying home soon to be joined by our new play toys that HQ would be shipping.  Three full days and two half days/travel days at HQ came to a close.  I couldn't have dreamed it any better.